Twitter is a hugely popular service used by number of people worldwide. It is an excellent service to communicate and stay connected with your friends, family, and co–workers and let them know "What are you doing?" In Twitter you type out all your activities and tell your friends.
How about shooting a video instead of typing? Well, that is what Twiddeo is all about. In simplest form it is Twitter+Video – Don't just tell people what you are doing, show them!
This service is integrated with Twitter. That means no separate account creation is required. You can use your Twitter account details to relish this video twitter service 'Twiddeo'. Homepage lists out Most recent Twiddeos like this: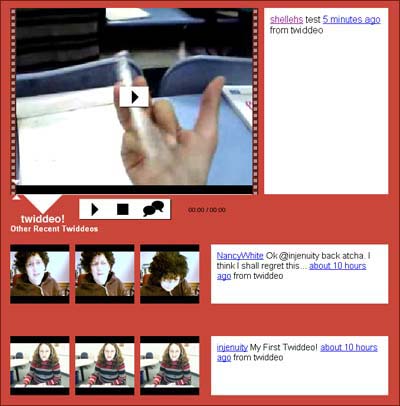 Twiddeo: Click here to access twiddeo – About
Express yourself in visuals with Twiddeo. Now you can show them your stuff instead of taking about it. Talk or show, now you have the power of both!