Do you run a popular community on Orkut? If yes, make sure you backup your community to prevent any deletion by a hacker or an Orkut member.
OrkutPlus has launched a web based tool 'Community BackupMate' that allows you to backup Orkut community topics with few simple clicks. Once you are on Community BackupMate webpage enter:
Enter your Orkut Email ID and password.
Enter Community ID, like 23674519 in the end of community URL.
Click on create backup button and its all done.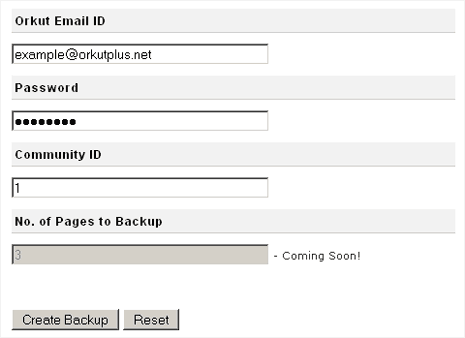 This application is still in early stages and only allows you to backup front page of any Orkut community. Ability to backup other pages will be introduced soon, in the meantime backup front page of your favorite Orkut community.