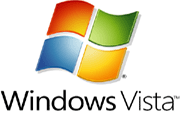 Windows Vista is back in news again for not so good reasons. PC World has crowned Windows Vista as 'Biggest Tech Disappointments of 2007'. PC World questioned…. "Five years in the making and this is the best Microsoft could do?"
It adds… It's not that Vista is awful, but it's just that Vista isn't all that good. I am sure PC World is not alone with such views regarding Windows Vista. Ask people who used Windows Vista. Also, check out with people who got Windows Vista pre-installed on their computer. So, what really went bad with Windows Vista? Here goes…
Windows Vista is slow and getting slower.
Huge list of in-compatibility with other software.
Need to upgrade computer hardware to a fair extent.
People are still in love with darling 'Windows XP'.
Price of Windows Vista does not justify value it brings.
There many more reasons, I am sure you know/gone through them!
While Vista bashing continues, Vista did bring is some new and good things like jazzy looks, improved security etc. However, postivies of Windows Vista is way too less as compared to negative that resulted in crowing glory of "Biggest Tech Disappointments of 2007".
With people being forced to buy pre-installed Vista system, frustration continues to grow. Microsoft should run XP and Vista platforms parallel and provide both the options to users. I am sure Microsoft will NEVER do this. Anyway, they can atleast work bit harder on successor of Vista - Windows7. [via]