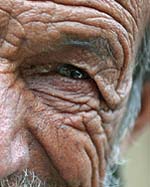 Do you know the age of google.com? Besides, are you aware of age of any domain that you own? Well, even if you don't recall – no worries.
There are number of online tools to check the age of any domain name. Most of them are free and takes under a minute to provide you the result.
Back to the original question, age of google.com?Strangely most online tools show little variation in the age result of google.com.
However most of them show age of Google.com in the time span of 9-10 years. Here are 5 Domain Age Check Tools and their results for google.com:
1. CongLand Domain age checker





Different age with different tools. Nothing is perfect in this world, what say? [Img via Flickr]