Wanna crawl spider with mouse cursor? Well, checkout this cool time waster and absorber. Add this spider to your webpage or blog and watch it follow your mouse.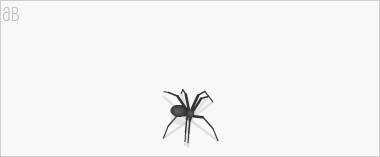 You may even give some unsuspecting victim a little scare with this spidy. Here is the live preview for some fun.
To give this spider a bigger area to roam, download and install Google Desktop on your computer. With few lines of code, you can add this spider to your webpage, pageflakes and much more. Ready for some spider dance with mouse!