A domain name show computers connected in a network and which can readily access the PC to which those computers are assigned in the same domain. You can add computer(s) to a domain of a network by changing the Workgroup/Domain settings in Windows 7 PC.
Change computer name / domain in Windows 7
1.Click Start, right-click Computer and select Properties. Click on Advanced Settings.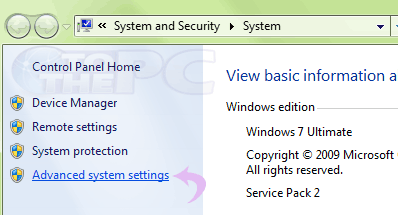 2. Click on the Computer Name tab and hit Change button.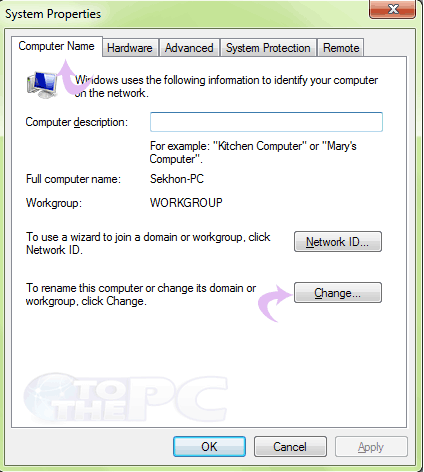 3. Type the name of the domain to which the computer should be added into the Domain field. Press OK.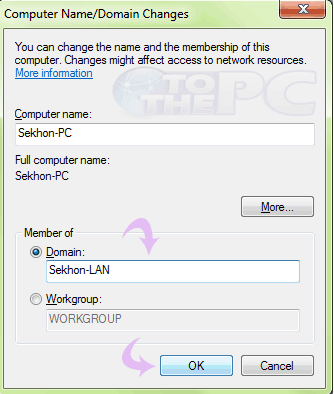 Hence, you can add as many Computers in a domain or Workgroup as per the need in a Windows 7 environment. This comes handy when one has to add multiple computers connected across LAN with each other.