Majority of time taken for webpage loading is due to heavy image graphics used on it. One very neat and easy way to speed up internet surfing is by disabling loading of images on webpages. This will not only speed up browsing but also save bandwidth on your slow internet connection. Images on webpages can be easily blocked in Google Chrome browser by changing settings.
Disable image loading on webpages in Chrome
1. Launch Google Chrome browser.
2. Goto Tools > Options.
3. Click 'Under the Hood' tab & click 'Content Settings' button.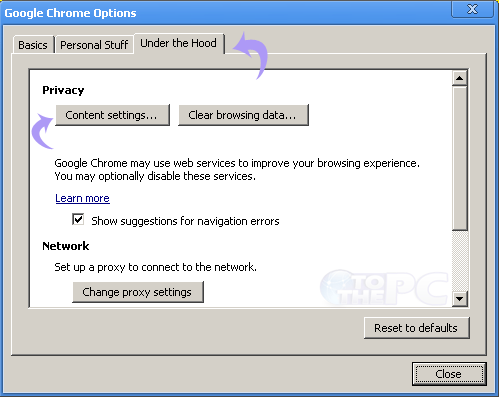 4. Now click 'Images' tab & click to select 'Do not show any images'.
5. Click Close. Now webpage will load without images (much faster, taking less bandwidth).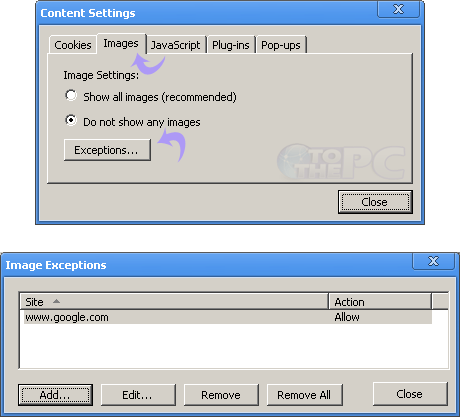 You can click 'Exceptions' button to add list of websites that should load images even when all other websites are configured to load without images in Google Chrome browser.