For those waiting for white color Apple iPhone – well, the wait is over. Apple iPhone 4 in white color is now available for purchase. Black iPhone 4 has been available since last June and Apple was expected to bring white iPhone in July 2010. However, there was delay due to white color of phone requiring extra protection from UV rays. Also, there was antenna problem with black iPhone 4 which required fixing in white iPhone 4 model. Not going into technicals, white iPhone 4 is here and all those people waiting for it – its time to grab iPhone beauty in white color.
Buy white iPhone 4 online or from Apple Retail store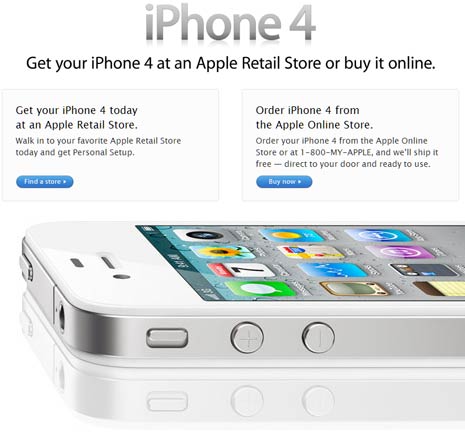 1. Head over to Apple store webpage to checkout details of white iPhone 4. It is available with at&t and Verizon service providers with price tag of $199 (16GB) and $299 (32GB). Thankfully, shipping period is less of 3-5 business days.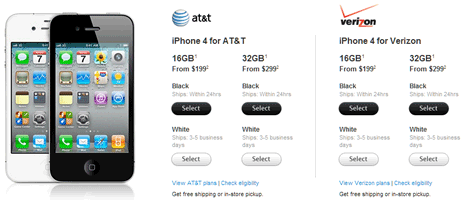 2. Alternatively, you can got to local Apple Retail store and get white iPhone off the shelve. Open Store locator webpage and find Apple Retail Store near to your location.
While some users must be waiting for white iPhone 4 and planning to buy it quickly – keep in mind, iPhone 5 release is around the corner and it may come in both black and white colors. So buy white iPhone 4 now or wait for iPhone 5 in white color – take your pick!