Keyboard shortcut hotkeys or direct access are always easy to perform tasks quickly. Upcoming Windows 7 operating has in-built functionality to create new folder using keyboard shortcut key. Do you want similar functionality on Windows XP computer? Small utility bxNew folder does this with ease.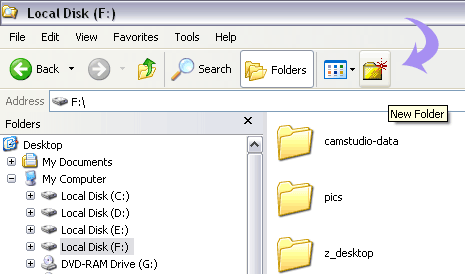 Shortcut key / button to create New Folder
1. Download bxNew Folder utility
2. Install the utility by following on-screen steps.
3. After install open Windows Explorer to see "New Folder" button.
4. You can click "New Folder" button or press F12 key to create new folder anywhere on your XP computer.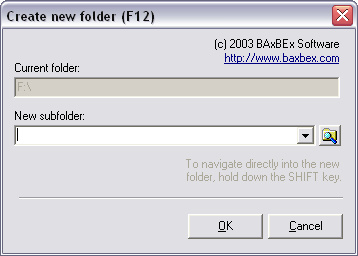 Above dialog box window will appear when you either click "New Folder" button or press F12 key. Enter name of the folder and click on OK button. Creating new folders just became more easy with direct button or keyboard shortcut option in Windows XP.