We have already seen cool tool to install multiple version of Internet Explorer browser to check website rendering. IETester is a similar tool to check website rendering and look in different versions of Internet Explorer including: IE8, IE7 IE 6 and IE5.5 on Windows 7, Vista and XP operating system.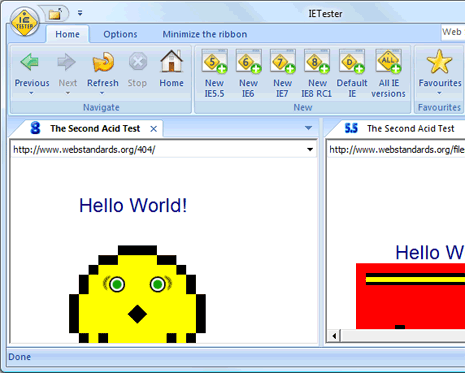 Try online alternatives like: BrowserShots –  Adobe BrowserLabs
You can switch between version of Internet Explorer using buttons on the top menu bar. You should have Internet Explorer 7 installed on your Windows 7, Vista or XP computer for this tool to work properly. Note: Windows XP/IE6 configuration has some problems and IE8 instance do not work under XP without IE7. Download IETester to check rendering in different version of Internet Explorer.