Any Picture Scramble is a free fun application to create and play picture scramble puzzle. You can create image puzzle from any photo on your computer and then try to solve the picture puzzle by moving smaller photo blocks. To get started, select any image and split into blocks. Then solve photo puzzle by moving blocks to correct position. Features include:

– Use your own pictures in BMP, JPEG or PNG formats.
– Customize the number of tiles to split a picture.
– Record your time and moves to solve the puzzle.
– See original picture during a game.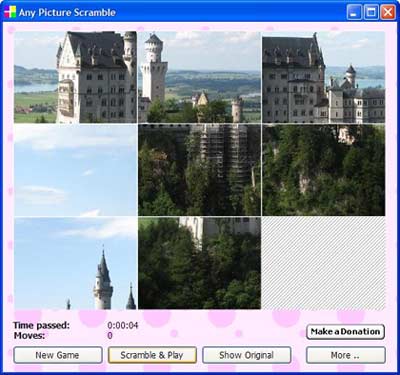 Download Any Picture Scramble application for some picture fun and play on the computer. Your kids will love to scramble and sort image from recently family vacation, what say?