One desktop screen may not be enough for few users and they may need more space to access programs on the computer. Best alternative to get more space without too much effort is creating virtual desktops. You can access multiple desktop screens with different programs and files opened at any given time.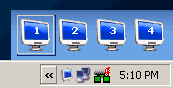 Dexpot is a free utility that allows you to create multiple desktop with ease. It support different Window operating system version including 64 bit version.
After install, you will see 4 monitor icons above the system clock area. You can click on either of 4 virtual desktop screen and open different program applications in each desktop screen.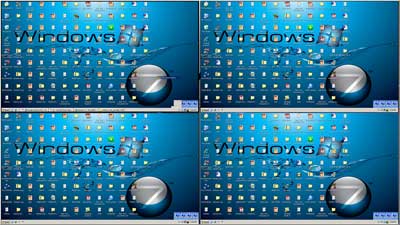 You can preview all virtual desktops in thumbnail image display – right click on dexpot icon on the system tray and then click on "Full Screen Preview". Besides Dexpot installer version, it is also available in portable version. So, if you don't like installing software or want to carry this cool utility in pen drive download portable Dexpot. Do more with Virtual Desktops in reality! [Also See – Spilt screen for best use of Widescreen LCD]