Many of us are now fan of Facebook's new profile page design also called timeline layout. Most striking part of this profile page design is huge profile cover photo. While Facebook does provide default functionality to select or upload photo, which adjusts automatically to display as cover photo. How about adding more customized profile photo? Using free online tool you can create custom profile photo and even collage photo containing images of your best Facebook friends.
Make custom Facebook profile cover photo
You can easily create customized profile photo for new timeline layout using free online tool at myfbcovers website. It allows you to create customized profile photo which you can resize, flip or rotate easily. Also you can make "in your face" collage profile shot containing images of your upto 24 Facebook friends.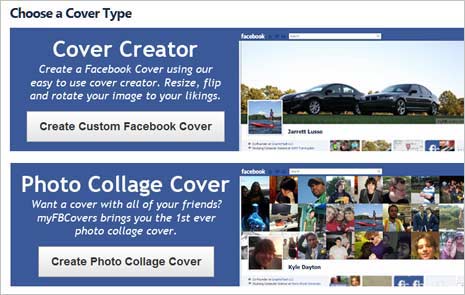 1. Open myfbcovers website and you can click through either of Cover creator or Photo collage cover options. Cover creator provide more user friendly online editor to select area of photo that looks best of your profile page in timeline format.
2. You need to login into your Facebook account and authorize use of this application by clicking Allow button. Lets use proceed with more creative Photo Collage Cover which can be used as profile photo in timeline layout.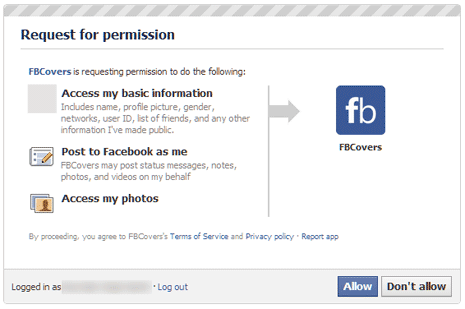 3. Next screen will show listing of your Facebook friends. You need to click and select upto 24 friends whose photos will appear in the final collage.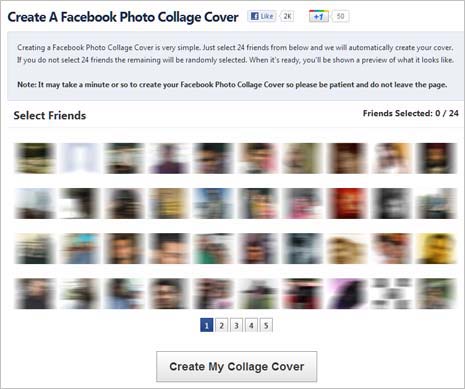 4. Once you are done with selection, click Create My Collage Cover button. You should see final preview of your Collage photo. If you like it, few clicks will make it your current profile photo in timeline format on Facebook. Otherwise, you can start over and select different friends.