You can install and use number of apps on iPad from Apple's online App Store. We download and install apps to try them and get feel of the application functionality. Over a period of time, lot of applications are installed on iPad consuming limited space on the device. You can easily free up and de-clutter applications list on your iPad by un-installing and removing apps from iPad. Following is a simple routine to remove apps from iPad quickly.
Uninstall to remove & delete apps from iPad
1. Turn on your iPad and then flip from right to left on the home screen. This will show screen with installed applications (apps) on the iPad device.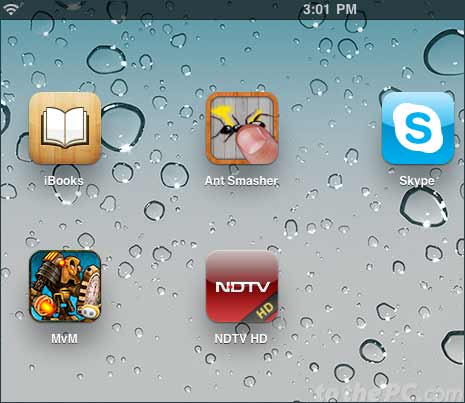 2. Press any application icon and keep it pressed for few seconds till icons start shaking (or vibrating or dancing).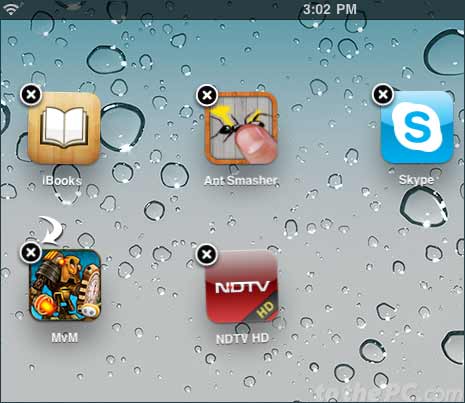 3. Shaking application icons will have cross X sign at top left part. Tap the cross sign of application icon that you want to uninstall and remove from the iPad.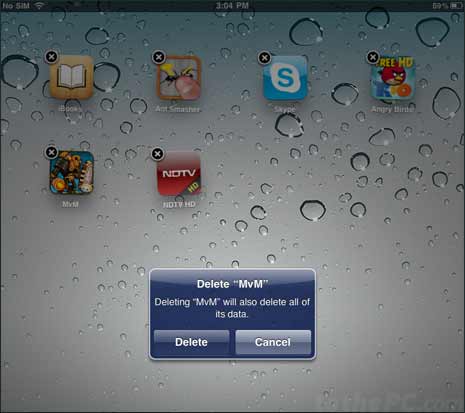 4. You will get confirmation pop-up, if you want to delete specific application from iPad or cancel this operation. Tap Delete button to continue with removal of specific iPad app.
5. That application will be automatically deleted and removed from your iPad tablet. Icon of deleted application will no longer appear on the applications list screen.
Similarly, you can delete any other application from iPad as per requirement. Please note, once app is deleted – you can only recover it by installing it again from the Apple's App Store.