iTunes is a cool application to listen to favorite songs. You can easily enhance music listening experience by viewing lyrics of currently playing track in iTunes. This is possible using "ilyrics" iTunes Lyrics Importer addon for iTunes. It allows you to download and view lyrics for songs loaded in your iTunes application. To get started: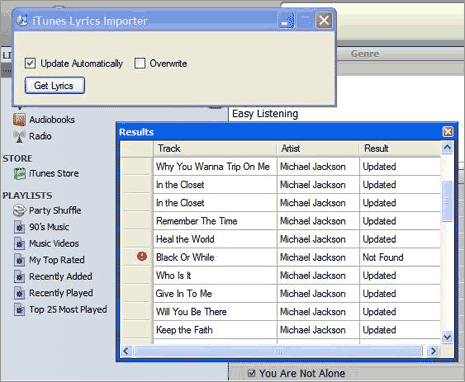 1. Close iTunes & download, install Lyrics importer addon.
2. Goto programs menu & click ilyrics to open iTunes with this addon.
3. You will see new box for iLyrics addon in iTunes.
Now you can use this addon feature to download and view lyrics for song in iTunes. This addon fetches lyrics content from lyricwiki.org website. It may not able to pull lyrics for songs unavailable on that website. Tryout, all popular songs lyrics should load fine while you enjoy listening to songs in iTunes.