iOS 5 software updates bring lot of new features on iPad like split keyboard for easy typing with thumbs, iCloud backup and in-built Twitter integration. Just like adding email address on iPad, you can add and setup one or more multiple Twitter accounts on iPad. After addition, you can tweet directly any photo, webpage or text on your Apple iPad device.
Setup & add Twitter account on iPad
1. On iPad home screen tap on Settings icon. The on Settings screen, tap on Twitter option on left. If you do not see Twitter option, make sure you update iPad software to iOS 5 version.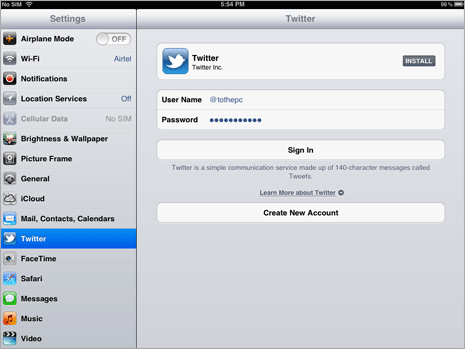 2. Type your Twitter login details next to Username and Password fields. Then tap Sign In button to login into your Twitter account. You will also get prompt to download Twitter app for iPad (this is optional and you may skip it).
Add multiple Twitter accounts on iPad
1. You can also add more than one (multiple) Twitter accounts to your iPad device. Repeat above step 1 to open Twitter section on Setting screen.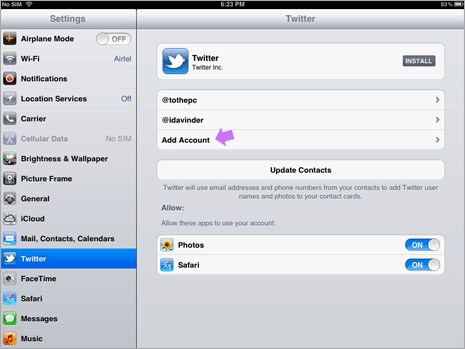 2. Then tap on Add Account option. Enter username and password for another Twitter account. Then tap Sign in to successfully add another Twitter account to iPad.
How to tweet directly on Apple iPad
1. To tweet photo, open photos section on your iPad. While you are previewing specific photo, tap on curved right arrow at top right part. Then tap on Tweet option.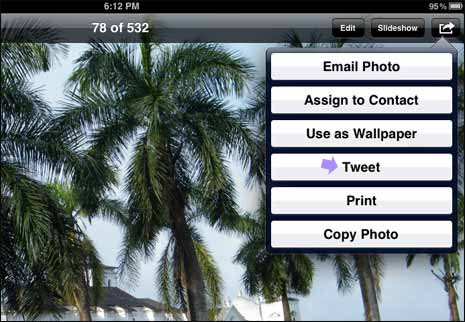 This will open new pop-up window where you can type text for your tweet message. Then tap Send button, your tweet along with specific photo will be posted on your Twitter account directly.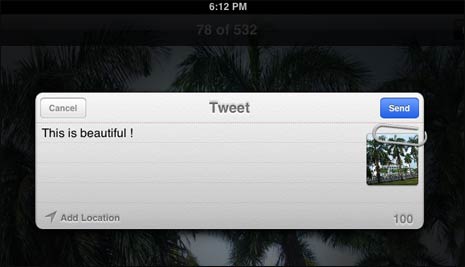 2. To tweet webpage, launch Safari browser on your iPad. Then open webpage that you want to tweet along with custom tweet message. Tap on curved right arrow button located on left side of address bar.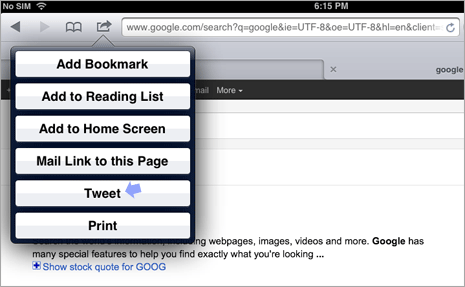 Then tap on Tweet button to get pop-up window where you can type your tweet message. Tap Send button finally tweet specific webpage link along with your custom message.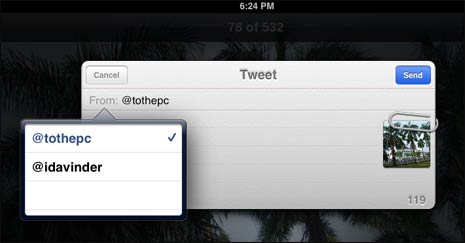 If you have multiple Twitter accounts added to iPad. Then you can tap on twitter account name listed in From field to select different Twitter account (which is already added to your iPad). Tweet will be posted from selected Twitter account.
Video: How to Setup Twitter profile on iPad