Want to access Gmail, Yahoo or any other email account on Apple ipad? You can easily setup and add multiple email accounts and stay updated with latest incoming / outgoing emails on iPad. You can add any IMAP / POP3 email service and access it like we do on internet on normal PC or laptop.
Add first email account in iPad
1. Tap the Mail icon at the bottom of the home screen on iPad.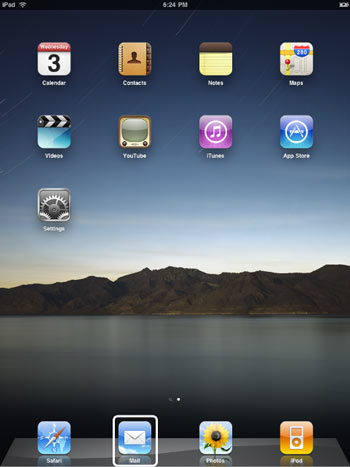 2. Then tap to add type of email account that you want at add among: Microsoft Exchange, Mobile me, Gmail, Yahoo Mail, AOL or others.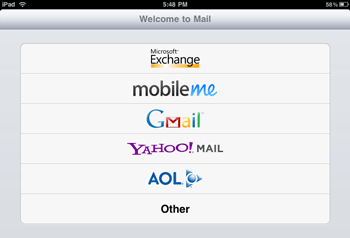 3. Then enter login details for selected email account type.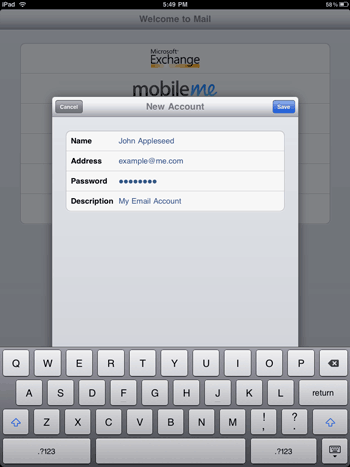 It will configure automatically and you should able to send – receive emails. Gmail users can look forward to neater looking ipad exclusive 2 column inbox interface. [Image Credit: Apple]
Add more email accounts in iPad
1. Tap 'Settings' icon on iPad home screen.
2. Then tap 'Mail, Contacts, Calendar' option in the left column.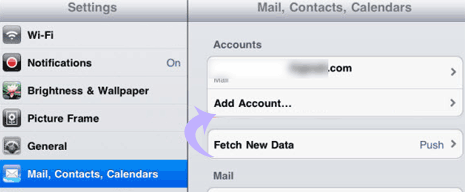 3. Select 'Add account' option under 'Account' listing at the top of right column.
4. Then repeat steps 2 and 3 in method to first email account. Select email account type and enter login details.