Over a period of time, lot of email messagess can accumulate in Gmail inbox. With loads of messages, need for email sorting arises. Gmail has in-built search filters and operators to sort and view email messages from specific email sender. Using specific search filters you can view all email ever sent by or received from specific email ID.
Sort & view Gmail by specific email sender
1. Goto Gmail.com & login into your account.
2. Click on 'inbox' button on the left side.
3. Hover the mouse over specific email sender.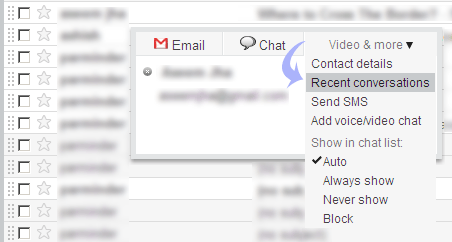 4. A pop-up box will open. Click 'Video & More' button with down arrow and then click 'Recent Conversations' option.
All the emails from specific email ID or sender will be listed. You can browse or delete them as per requirement.
Search filter to sort emails by sender
Besides the above click and point method to sort emails by specific sender, you can also directly use search filter for similar routine. Just type following in Search box next to Gmail logo at the top & click 'Search Mail' button.
from:(email ID) OR to:(email ID)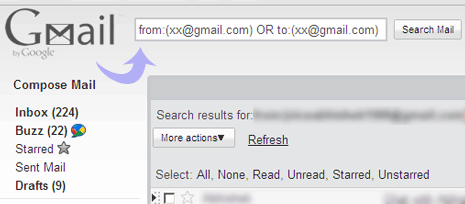 Replace email ID with actual email address of sender whose email messages you want to sort, filter and view. Easy, isn't it?