Gmail just got more fun and colorful with new feature that allow you to create custom Gmail theme with specific background image(s). Using 'create your own theme' option you can upload and display any (personal) photo as background image of your Gmail inbox. You can select upto two photos, one each for the main background area and other for the footer area at the bottom. Following are easy steps to for any photo(s) to show as background image in Gmail as and when you login to check emails.
Custom background image on Gmail inbox theme
1. After Gmail login, click icon at top right and then click Mail Settings option.
2. Then click Themes tab on the Gmail Settings webpage.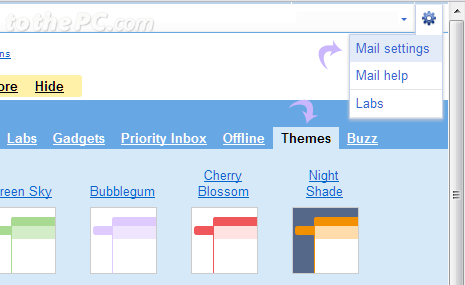 3. Scroll down to bottom and click on 'create your own theme' option. A new pop-up window should open with theme editor.
4. Then click to select top left part and then click select button next to background image option to add background image to main area. Select Background Image pop-up box should appear.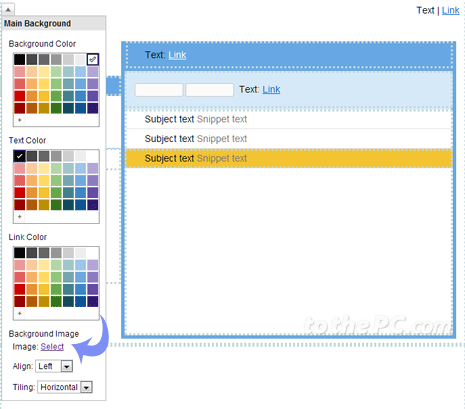 5. You can select any photo from your Picasa web album to display as Gmail account background image.

6. Alternatively, click Upload Photos option and then select to upload any photo from your computer. Please note, uploaded photo will appear in your Picasa Web album (so, be careful and make sure you check on its privacy settings).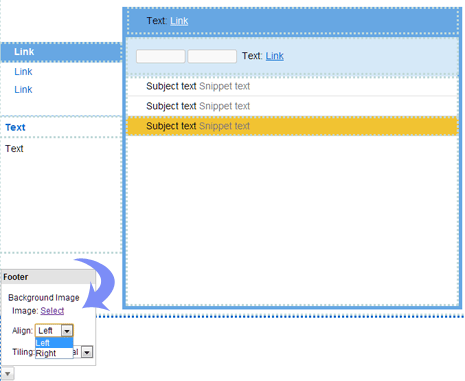 7. To add background image to the footer area, click on that part in the theme editor window. Then click select button to upload image. You can also chose on the uploaded image alignment in the footer area as left or right. [via Gmail blog]
This for sure is welcome feature addition to Gmail for more personalized look and feel of your Gmail inbox. Checking email is more colorful, fun and personalized (atleast look wise) – what say?