Gmail introduced number of themes to spice up look of your Gmail inbox. There are number of themes to chose from to give cool makeover to Gmail inbox. Now, you can do more by adding personalized touch with colors you want for every element in your Gmail inbox. 'Chose your own colors' is a new option in Gmail themes to add own colors to Gmail theme.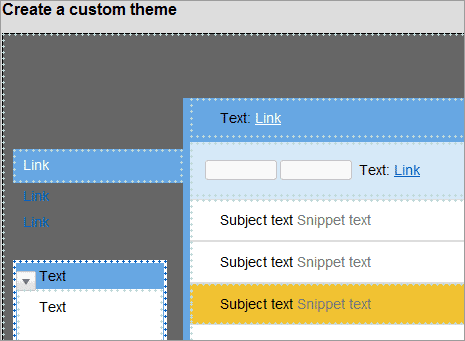 To get started, click on settings at the top of the windows, then click on 'Themes' tab. Now, scroll down and look for option 'Choose your own colors'. A new window will appear, you can click on any part to see color selection grid. Select any color and do it same for each part of theme layout.
As pointed by Gmail blog, if you happen to mess up with colors of your Gmail theme, hit the reset button to revert back. Try some color splash with this new Gmail theme feature!