Google Voice provide a unique number to manage communication with your existing phones. Google Voice users receive regular voicemail notifications on their Gmail ID. Previously, clicking on voicemail message resulted in a new page window to hear voice mail. From now on, you can listen voicemail messages within Gmail interface by enabling Google Voice Player in Gmail.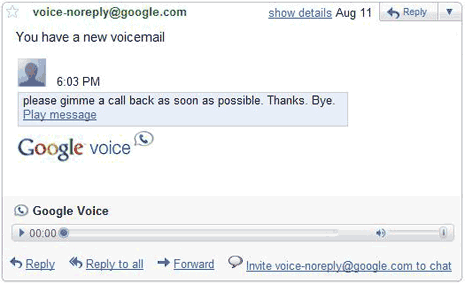 Enable Google Voice Player in Gmail
1. Goto Gmail.com & login into your account.
2. Click Settings link at the top right.
3. Then click labs tab on Settings page.
4. Click enable next to "Google Voice player in mail" option and then click "Save Changes" button.

After this, every Google Voice notification email will have Google Voice Player to listen to voice mails within Gmail inbox. Also, if you play a message in Gmail – that same message will appear as "read" in Google Voice inbox. No confusion, perfect sync and listen within Gmail. [via Gmail Blog]