Certain websites like Facebook, Youtube can be very addictive and may result in distraction from productive work. You can easily block distracting websites temporarily to focus on work to be done. Once you have completed the required work, you can unblock distracting websites and surf them at your comfort. This can be easily achieved in Google Chrome browser using Blocker extension.
Disable distracting websites temporarily in Chrome
1. Download Blocker extension in Chrome and install it.
2. Click wrench icon at top right and then goto Tools > Extensions.
3. Now click 'Options' button next to Blocker extensions listing.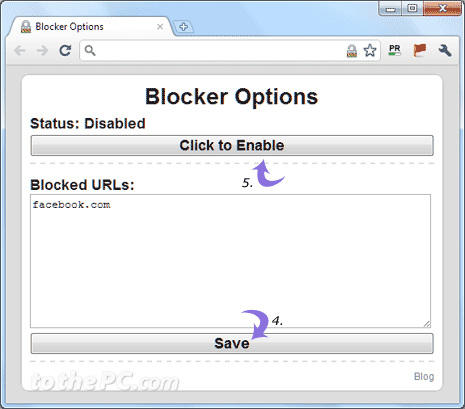 4. Then enter list of website URLs that you want to block and click Save button.
5. Now click 'enable' button at top to activate this extension.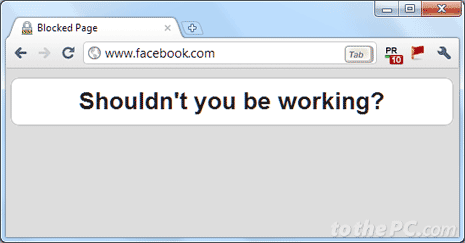 6. If you attempt to open blocked website, then you will see "Shouldn't you be working?" message.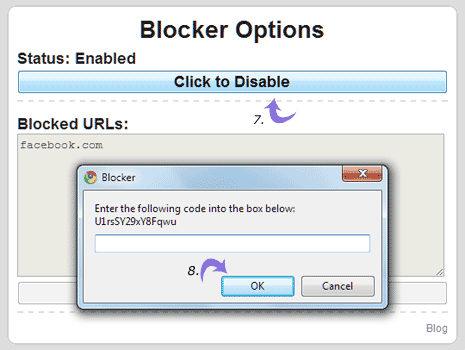 7. To unblock websites, goto 'Blocker' extension option webpage and click 'disable' button.
8. Then enter unique code as displayed in dialog window to unblock and disable blocked websites feature.
More resources to block websites
1. Internet Explorer users can use in-built functionality to block websites in IE. This can easily prevent opening of specific websites.
2. You can also edit hosts file to block specific websites on Windows PC. This is very effective method to block websites, however it requires manual editing of file(s) on Windows system.