Google is integrating Picasa and Orkut for better photo management. Previously, it added upload to Orkut button for directly uploading photos to Orkut from Picasa desktop software. Now it has added 'Import from Picasa' option on web photo albums page in Orkut account.
Direct Picasa to Orkut photo album transfer
1. Login into Orkut account & click Photos tab.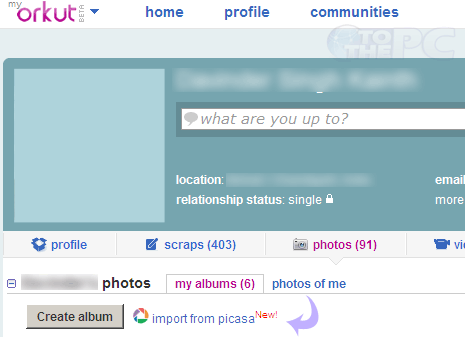 2. Click 'Import from Picasa' link, a window will pop-up.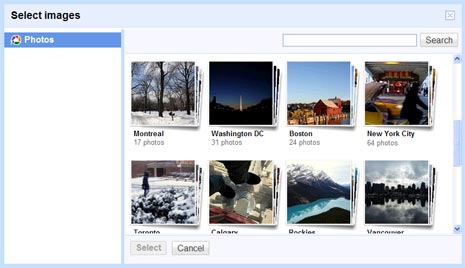 3. It will show your Picasa albums. You can browse or search albums and add any Picasa image to your Orkut Photo album. Neat and easy, isn't it? [via Orkut Blog]