For starters: Orkut(.com) is a 'Facebook' like social networking website from Google and Picasa is a free desktop photo editing software from Google. If you happen to use Picasa for editing photos and also an active user of Orkut, then editing and sharing photos on Orkut just became more easy. Now you can directly upload photos from Picasa software on the desktop to Orkut account photo albums.
Picasa to Orkut direct photo upload
1. Download 'Share photos on orkut' plugin & install it for Picasa software already installed on the computer.
2. Once Picasa opens, add the orkut button. When the 'Configure buttons' panel opens, click the Add button.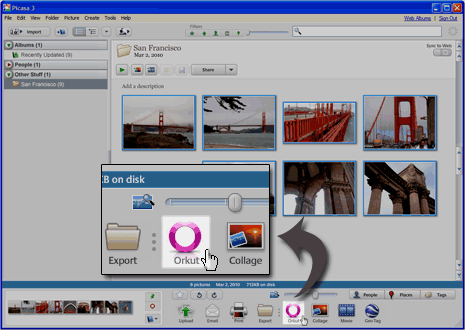 3. Select photos that you want to upload to Orkut. Then click Orkut button at the bottom of Picasa program window.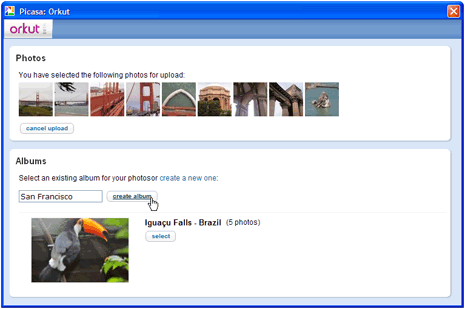 4. Sign into your Orkut account. Then select the destination album on Orkut (create new or use any exisiting album). [via OrkutBlog]
You can monitor the photo upload process and it should complete quickly. Hence, no need to open web browser to upload photos to Orkut albums – do it directly and neatly from Picasa software on the desktop, what say?