iPad tablet from Apple is making all the buzz with positive reviews. It promises great way to access web content and other content like ebooks, newspapers in a neat and large viewable format. You can also access Google services like Gmail, Youtube and more in tweaked manner best suited for large display of iPad tablet.
Access Gmail account on iPad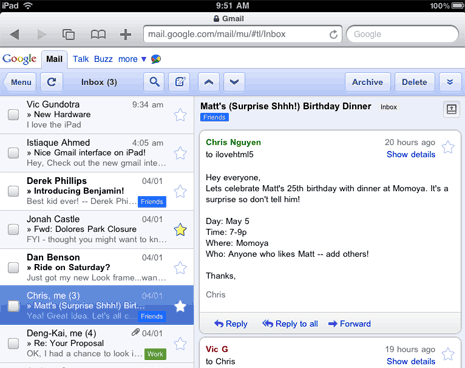 As against usual Gmail interface, you will see different and more neater display taking full advantage of iPad's large display. Gmail account contents are displayed in 2 pane view with list of conversations on the left side and messages on the right side. It is an experimental user interface for the iPad built on the Gmail for mobile HTML5 web app that was launched last year for the iPhone and Android devices. Just launch web browser & login into gmail.com to access email account.
Browse Youtube videos on iPad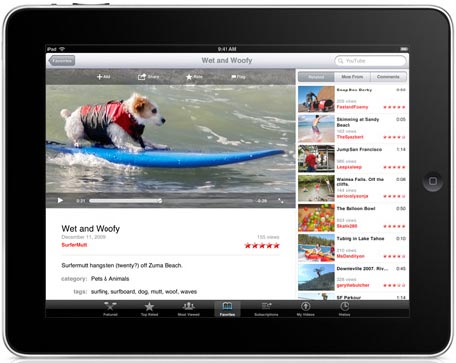 The Youtube app for watching videos is in-built in iPad. Interface is tweaked to take advantage of large screen display. The high-resolution screen makes YouTube videos look amazing, especially those in HD. Just tap the screen for what you want to see and watch videos in full screen mode. Turning ipad to sideways automatically changes video display from portrait to landscape or vice-versa. [via google blog]