Just like PC or laptop, internet browsing history is also store on iPad. Safari browser app is used to surf webpages and hence it stores history of visited websites, cookies and cache details. You can easily clear internet history on Apple iPad by using options on Safari screen available under ipad settings.
Delete history, cookies & cache on iPad
1. Goto Settings icon on the home screen.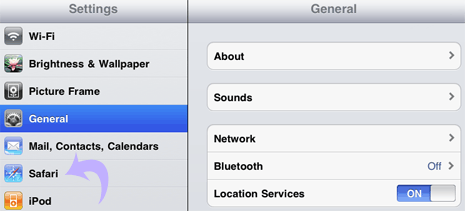 2. Then select Safari option from the left side of the settings screen.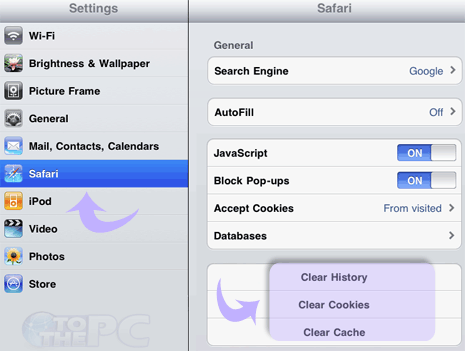 3. At the bottom of the right side of Safari screen, you can use respective buttons to delete history, cookies and cache on Safari browse on Apple iPad. You will get prompt to clear internet history.