Are you tired of visiting and flipping webpage at movies.apple.com and movies.yahoo.com to view latest HD movie trailers? HD Movie Trailer Downloader application saves you from this flipping and provide access to latest movie trailers from Apple and Yahoo in one interface.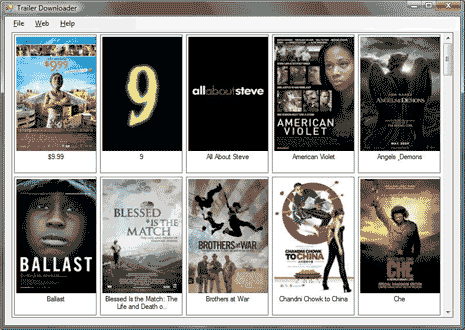 You can download any movie trailer in HD with a click of a button. It is integrated with Sam's Media Browser allowing you to view downloaded trailers from within Movie Browser with full summary and detail information. Interface is neat displaying thumbnail for every trailer listing.
To get started, after you download the package extract contents in a folder. Then double click on GUI.exe file to start the application and configure options like selecting a folder to store download videos. Grab HD Movie Trailer Download for quick download and viewing of latest HD trailers.