Youtube is a cool online place to watch videos related to any topic, person or place. However, sometimes the quality of video can be real turn off. Are you tired of broken pixels and poor quality streaming videos on youtube? Using a basic technique, you can watch videos in exact format as uploaded by the user to the Youtube (which is better than version being streamed by default).
HD, HQ (original quality) Youtube videos
1. Open the desired video URL in Youtube and the default format known as Flashlite video(FLV) will be played first.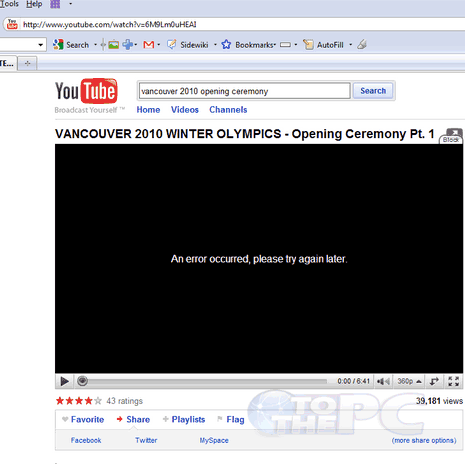 2. Now in the address bar just next to the video URL in the address bar, add this code "&fmt=18 " without quotations and press Enter.

3. Now the High Quality video with format MP4 will be played on youtube. You can even select the option from 360p , 480p, 720p, 1080p if they are available in the uploaded video.
This method works like charm for older Youtube videos. Majority of videos uploaded on Youtube are now available in HQ format. You can use speciail search feature to even watch HD only videos on Youtube.