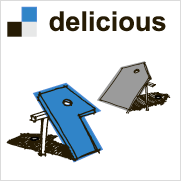 For starters de.licio.us is a popular bookmarking service. It has gone for a makeover, its URL has changed from de.licio.us to www.delicious.com
This for sure is relief, as many times people will get confused where to put dots in th word 'delicious' to reach this service.
Besides the name, for a change website is loading very quickly. Website design has also gone under the hammer in this makeover.
Sticking to delicious tradition of white, black and blue – new design is easy on eyes and navigation. They have also added much requested features like selectable detail levels and alphabetical sorting of bookmarks.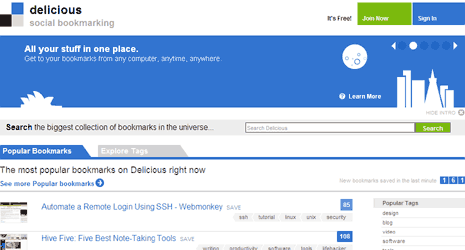 Search engine has also been over-hauled. New search is faster and crisper. You can search within one of your tags, another user's public bookmarks, or your social network. Test Drive all new Delicious.
Also Check – Is your blog or Site Popular among top Social Sites?