Google Apps users now has one stop place to checkout addon applications they can add and use on their existing Google Apps accounts through newly launch official Google Apps Marketplace. Google Apps users can search, deloy and integrate these additional apps with Google Apps services. It already contain lot of applications across a range of businesses.
Add marketplace apps to Google Apps account
1. Open Google Apps Marketplace website.
2. Search for specific app as per requirement & click 'add it now' button on app listing page.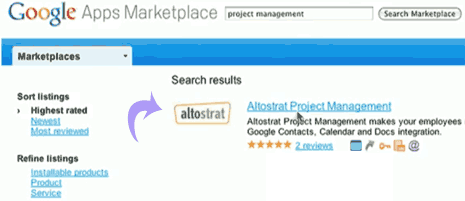 3. Then enter Google Apps domain name url for which you want to use selected app & click GO.
4. Now login into your Google Apps account.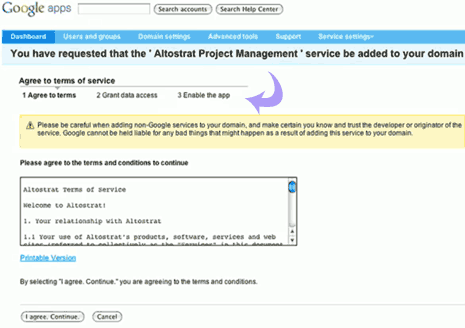 5. Click 'Agree, I continue' button for terms of service page for selected app. Then grant access, enable app steps.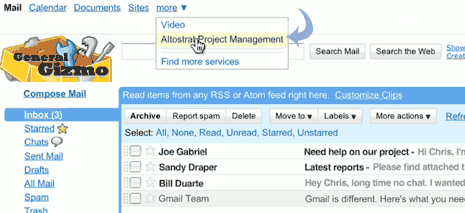 6. After above steps, specific app will be listed in your Google Apps dashboard. With email interface of Google Apps, you can access added app under more option at the top menu.
Video Demo of Google Apps marketplace
Above is video demo of procedure to deploy apps from Google Marketplace into yout Google Apps account. [via GoogleBlog]