Ideally we have lot of friends added to our Orkut account. Remembering birthday of each friend and wishing him / her 'on-time' can be an ask. Now you can easily manage and wish Orkut friends 'Happy birthday' in timely manner without much effort using Google Calendar.
Orkut profile page has been showing upcoming birthdays on the main Orkut profile page. By integrating with Google calendar you can manage and browse birthday date of any Orkut friend from any month of the year. Checkout following steps to get going:
1. Login to Google Calendar using login details being used for Orkut.
2. Now login and open your Orkut account.
3. Click 'view your friends' birthdays in Google Calendar' weblink.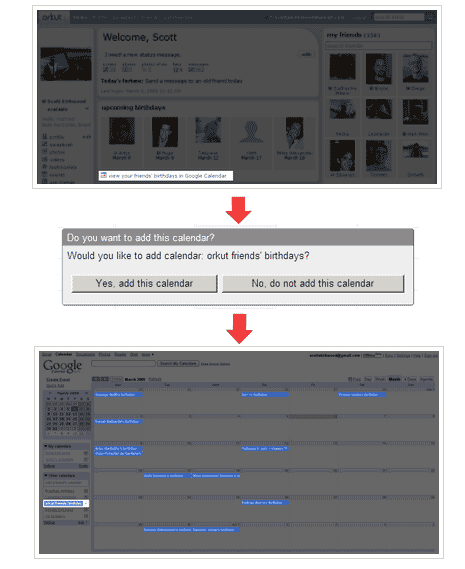 This link is located under 'upcoming birthday' section on main Orkut profile page [or try clicking this link]. Click yes on the prompt window and you will see birthday listing of your Orkut friends shown neatly in Google Calendar. Now you can always say 'Happy birthday' and never have to say 'Belated Happy birthday' – tryout!