Characters other than usual English alphabets form part of special characters. For example: arrows, currency symbols, shapes and so on. Ideally, you will need special program like "Type it Easy" to insert special typographical characters in documents. If you are using online Google Docs editor for document editing, you can add any special character in few simple clicks.
Add special characters online at Google Docs
1. Create new or open existing Google Docs document. Make sure you are using new Google Docs editor.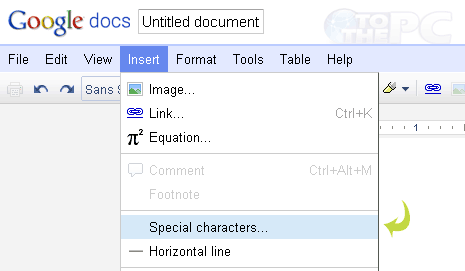 2. Goto Insert > Special Characters menu option.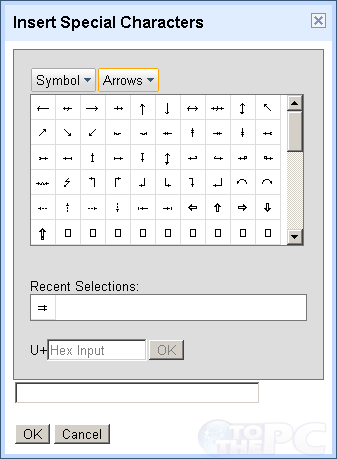 3. In the "Insert Special Characters" window click to select and insert character to your Google Document.
There are number of  'special character' options for symbols, arrows, punctuations, white spaces, scripts, currency, maths, musical, stars, asterisks, geometric shapes and lots more to chose from. You can also add special characters using in-built Windows feature of character map.