Like many modern web browsers, Google Chrome also has feature to auto save passwords for web accounts. Google Chrome can capture your username and password while you login first time into web account (like Gmail, Facebook). Next time you try to login into same web account, it offers to auto fill login details for quicker login.
See passwords saved by Google Chrome
1. Open Google Chrome browser on your computer.
2. Goto Tools > Options to open Settings dialog box.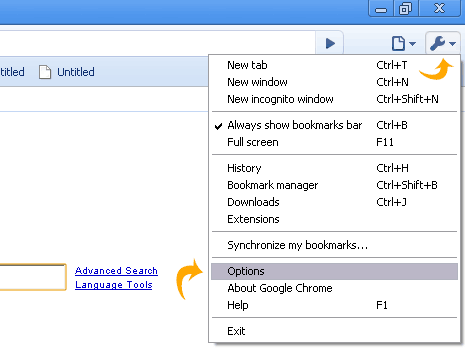 3. Click "Show Saved Passwords" button. A new window will appear showing passwords details of different web accounts captured by Google Chrome.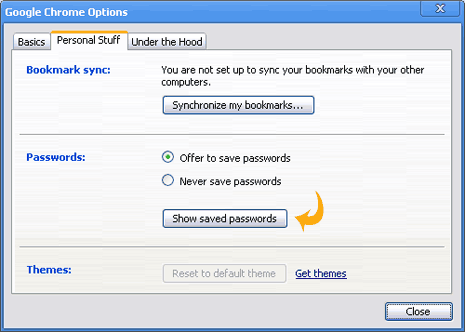 You can disable this feature by clicking "Never Save Passwords" option on the same screen. Simple and easy password management in Google Chrome!