Unlike Internet Explorer and other browsers, Firefox browser can be customized to a great extend by installing plugin addon software. There are number of plugin extensions available for adding different features to Firefox browser. Incase you want to prevent installation of plugins in Firefox – checkout following procedure to disable install capability.
Disable & prevent Firefox plugin software install
1. Open Firefox browser on the computer.
2. Type about:config in address bar (where we type website URL).
3. On the warranty screen, click "I'll be careful, I promise!' button.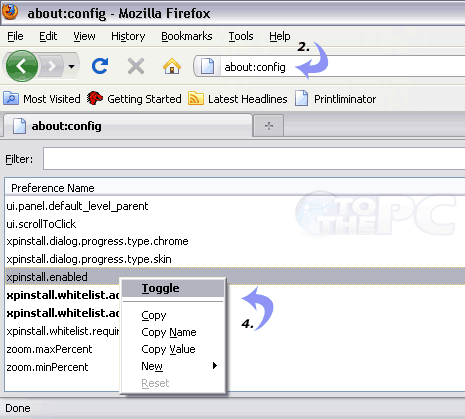 4. Scroll down to bottom, right click xpinstall.enabled & click Toggle option. Its status will change from True to Flase.
5. Restart Firefox browser (close and open it again).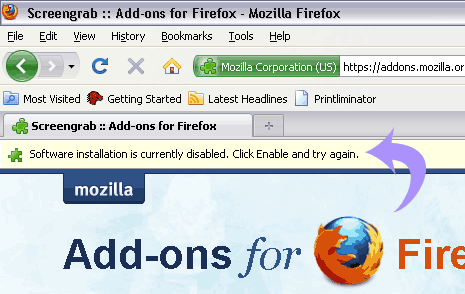 You will get above message, if you attempt to install any Firefox plugin addon software after the above settings change. You can reverse and allows plugin install by clicking toggle option to change status from false to true. Simple way to prevent and disable any plugin / extension install in Firefox browser.