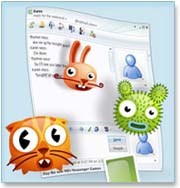 'Fun family' is a collection of new emoticons for Windows Live Messenger. Package has 30 really cool emoticons ready for free download. These new emoticons are very colorful and jazzed up.
Package have emoticons showing: exploding bomb, funny lion, ugly pig, crazy cat, scary pirate and lots more. Besides the look, emoticons are highly animated making them overall very attractive.
Please note, this package is only for Windows Live Messenger users. You need to download the package and follow the installation process. After install you will able to access these 30 new emoticons in Live Messenger. Here is a preview of few emoticons from the package: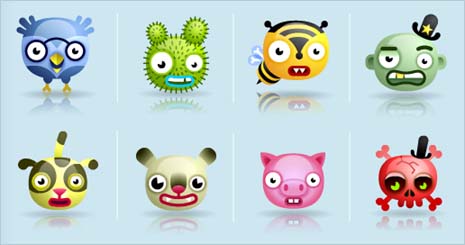 Fun Family Emoticon package: Website – Download
In case you want to install Windows Live Messenger to check out these new emoticons, then click here to download Windows Live Messenger.