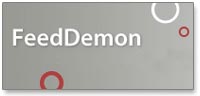 FeedDemon is one of the better option to manage RSS feed from your desktop. It is very easy to use and is considered most popular Windows RSS reader. It delivers you latest news and information instantly.
You can easily customize this application in terms of reading and organizing number of RSS feeds. It also allows you to download  podcasts to your iPod or Windows Media Player. You can set up custom news watches based on keywords or use the powerful search to find articles.
In addition, FeedDemon synchronizes with NewsGator Online and the rest of the NewsGator RSS Suite. The software is pre-configured with dozens of feeds, so you can unleash the power of RSS right away. FeedDemon features include:
'Panic Button' allows you to mark tons of unread items to read.
Significant performance improvements in newer version
Redesigned newspaper style user interface.
Significant improvements to offline reading support, including 'prefetching'
Inline page search and attention reporting/APML export.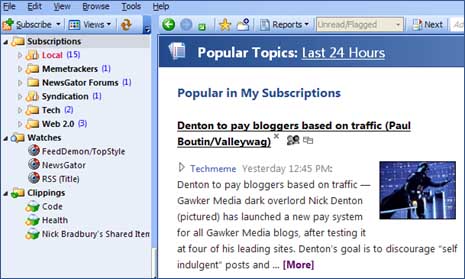 FeedDemo: Click here to download FeedDemon 
So get set to manage lots of RSS feed on the desktop with FeedDemon. Besides it can also manage podcasts with ease. Nice user-interface, you won't feel lost in hundred of feed items!