In wireless internet setup environment, number of devices can connect to same internet source automatically. At some point of time, this question may arise – how many and which devices, computers, laptops are using and connected to my internet connection? You can easily get this information along with device names, ip address, mac address and much more with a click of a button using free 'Wireless Network Watcher' utility.
Wireless Network Watcher for list of connected devices
Wireless Network Watcher is a basic yet very useful utility to keep eye on devices, laptops and computers connected to your internet connection. It is a portable utility, hence does not require any installation.
1. Download Wireless Network Watcher utility. Once the zip file is downloaded, double click to extract contents. It works on almost every Windows based computer including Windows 7, Vista, XP, and 2000.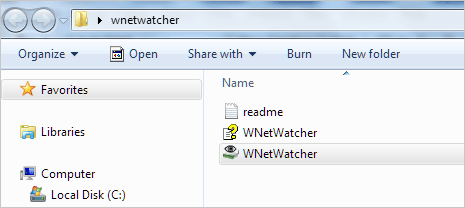 2. Open the folder with extracted file contents and then double click "WNetWatcher" file to launch the utility on your Windows computer.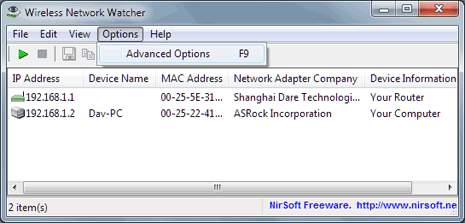 3. By default, it will load list of devices currently using your internet connection. Information is displayed in column format which includes: IP address, device name, MAC address, Network Adapter Company and device information.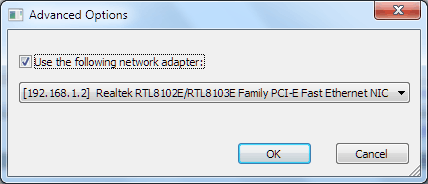 In some cases, if utility does not identify correct network adapter – you can manually select it. Press F9 or goto Options > Advanced Options and then select the default network adapter. For sure very handy tool to check on devices using your internet connection at one place without too much effort – what say?