AVG is one of best free anti-virus security software available for computer users. AVG has now released new 2012 version which is better and faster than previous releases. AVG is releasing 3 security products for 2012 series including: free AVG anti-virus 2012, AVG Internet Security and AVG anti-virus 2012 premium version.
Features: AVG 2012 Anti-Virus & Internet Security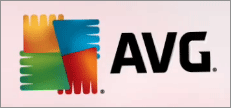 1. New AVG 2012 comes with expanded protection to deal with new emerging threats. It put less strain on system resources, so that you can use computer at normal computing power and also stay protected by AVG in the background.
2. Newer AVG has less size of just 65MB and it packs 165 more features. AVG 2012 also improves upon the last edition by speeding up full disk scans by up to 50 percent and browser launches by up to 10 percent.
3. New features include AVG Advisor, which will tell you where the problem is. While all new AVG Accelerator optimizes computer connectivity to deliver content faster than you have ever seen.
VIDEO TEASER: AVG 2012 EDITION OF SECURITY PRODUCTS
http://www.youtube.com/watch?v=flcgkd8vxjI
AVG continues its offering line by providing both free and premium Anti-Virus software. For added protection while surfing in the online world, one can get AVG Internet Security 2012 suite. [via AVG blog]
Download AVG Anti-virus & Internet Security 2012
Checkout these download links to directly download AVG 2012 edition from Cnet website: AVG free Anti-Virus 2012, AVG Internet Seucurity 2012 edition and AVG Anti-Virus 2012 premium edition.