Do you want to copy, backup, steal data of USB flash drive plugged to the computer? AutoUSBcheck does this silently in the background whenever a USB flash drive is connected to PC. It allows secret way to knowing when a USB flash drive is used on the computer and extracts copy of USB drive data on the hard drive.
AutoUSBCheck for hidden copy of USB data
1. Download AutoUSBCheck & install the application.
2. Goto Start > Programs > AutoUSBcheck to launch program.
3. Click Ok on unlock code window to use Free version.
4. Then click Start button to activate program for USB drive monitoring.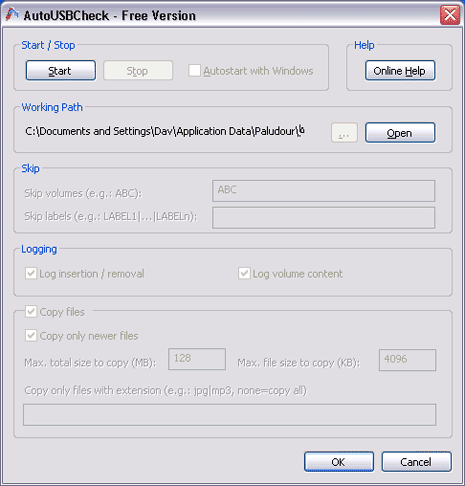 If you plug any USB flash drive to this computer with this program in active state, it will copy content of USB drive silently in the background which you can access later on. For sure one cool app to track USB flash drives and their data being accessed on the computer – like it?