Maps are valuable resource to learn and understand geographic of different countries, continents and places around the world. Printable Maps website offer free downloadable maps in PDF format. You can select country or place from the listing and download the respective map for further printing / use.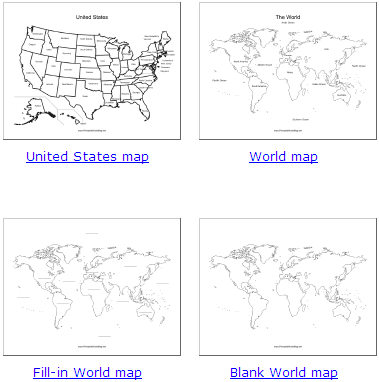 Types of download-able Maps
1. Labeled maps, with countries in Asia and South America shown.
2. Fill in the blank maps, enter names with country outlines shown.
3. Blank maps, you can enter details & test you knowledge.
Related – Download sharpest High Resolution World Map
Download Free printable maps of different countries in PDF format. You can print them and use them for geographical education and knowledge.