What is my Facebook profile ID? Many Facebook users could be looking for this answer as Facebook profile ID may be required for different tasks lik for using few Facebook applications, managing RSS feeds and much more. You can easily locate Facebook profile ID from profile photo properties or looking at URL at that webpage.
Locate Facebook Profile ID
1. Login to your Facebook account.
2. Click on profile button (at the top right part of the page).
3. Right click on your profile image & go the properties.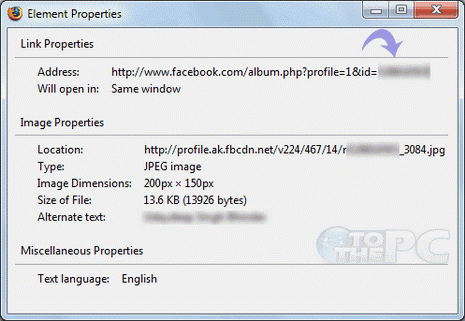 4.  The number following  this code 1&id= is your profile id. It will be digits unique code. You can also see profile ID number in the address URL bar of the browser.
If you are using custom username for Facebook profile, then unique profile ID will not appear. You can enter custom username where profile ID may be required.