Ever wondered which version of Internet protocol is your Windows 7 running on the system? By default, we use IPv4 but now IPv6 has been introduced to meet ever increasing demand of IP addresses. You can easily find which version of Internet Protocol IPv4 or IPv6 version is being used by checking configuation in Network Sharing Center.
Check IP version in Windows 7
1. Goto Start, type Network and Sharing Center in search field & open it.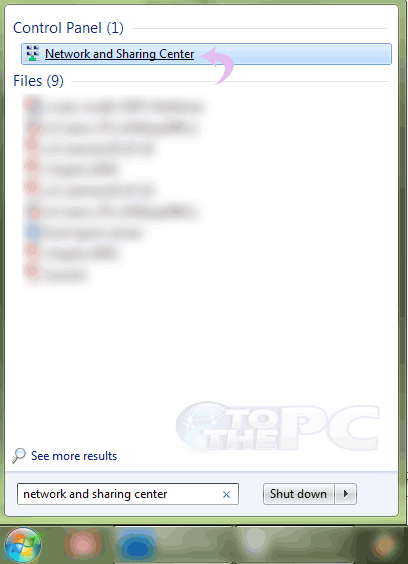 2. Now click on Local Area Connection to view its status.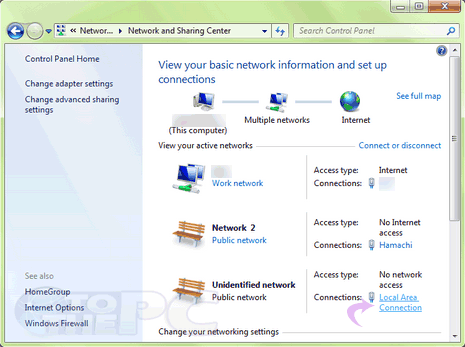 3. LAN connection status will appear. Click on the Details button.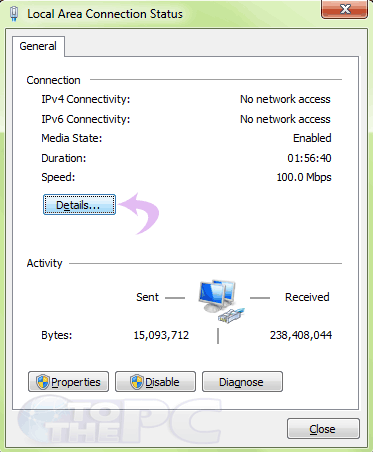 4. In the opened pop-up Window, you can see the listed IPv4 and IPv6 version and currently running version.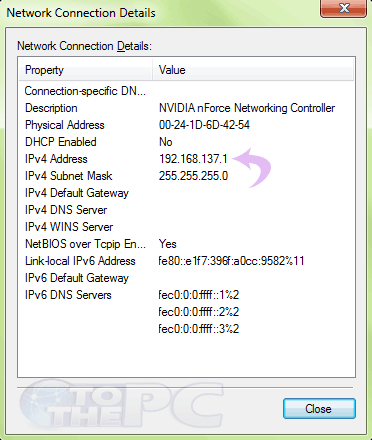 Henceforth, you can get to know the version of Internet protocol your Windows 7 system is running to connect to the Network with an information of the available versions of internet protocols in the system. Alternatively you can disable IPv6 option, if you are using IPv4 configuration.