Windows has feature to change file associations and default programs. However, the in-built user interface for changing default programs and files association is not that easy to use for making such changes. "Default Programs Editor" provide alternative user interface for modifying default programs and association with ease on Windows 7, Vista and XP. It can also be used as context menu editor and an autoplay editor.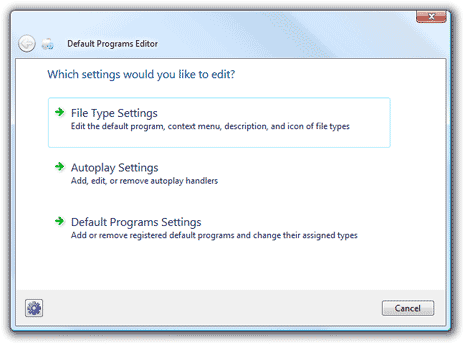 Features of Default Programs Editor
1. Add, edit and delete context menu items.
2. Edit the file type information like icon and description.
3. Change the file extension associated with specific file type.
4. Modify autoplay handler programs for different file types.
5. Add or Remove default associations in Windows.
6. Disable the "Search web for unknown extension" dialog.
7. Make direct changes to the system registry, or export edits as .reg files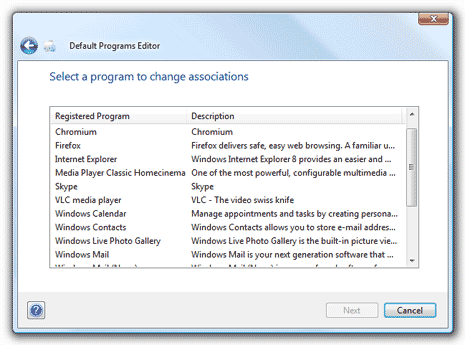 Download Default Programs Editor utility, it works fine on Windows Vista and Windows 7 with UAC support. It provide easy to use interface to manage and change file associations along with default programs quickly.