We can quickly open folders and execute applications manually using commands in the Run box on Windows. Everytime we enter any command into Run box, it is saved in Windows registry. Over a period of time, history of commands used in Run box is stored internally on your Windows computer. While there is a complex method to view and edit Run box history by opening Registry Editor, you can use simple and easy method of using Windows Run History Editor program.
Windows Run History Editor to delete Run history
If you are comfortable opening and navigating through values in Registry Editor, then you can find Run box history at this location: HKEY_CURRENT_USER\Software\Microsoft\Windows\CurrentVersion\Explorer\RunMRU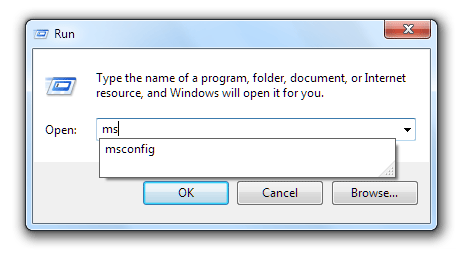 Alternatively, you can use portable 'Windows Run History Editor' tool for viewing details of commands used in Run box over period of time. You can modify the history by editing any entry or delete all history details for Run box using this utility program.
1. On your Windows computer, open Windows Run History Editor download webpage. Proceed with downloading of zip file containing the utility program.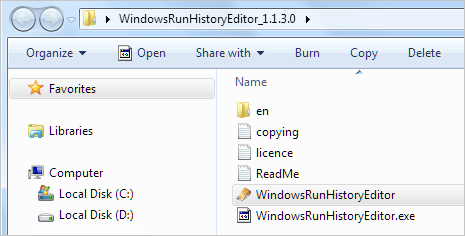 2. Unzip the downloaded and open the folder with extracted contents. Then double click "WindowsRunHistoryEditor" file to launch the program.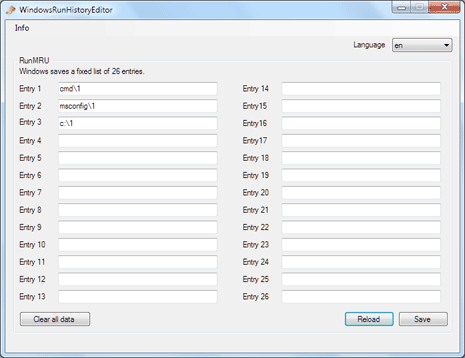 3. Program will automatically load and display last 26 entries of Run box history on your Windows PC. You can click to edit either of 26 entries.
4. Click 'Clear all data' button to delete all entries and history listing of Run box on your computer. For sure on handy portable utility to delete Run box history instead of manual Registry editor hassle, what say? [via ghacks]