Firefox can be customized in different ways from functionality to looks. How about adding Safari touching by combining progress and address bars in Firefox? Firefox plugin 'Fission' makes this possible giving nice visual appeal to the address bar area of Firefox browser.
After installing this plugin you can view cool progress bar moving within address bar. You can customize color of the progress bar. Goto Tools > Addons, click Options button for the Fission plugin. In the Options window, select color or even use any Image as background for the progress bar effect.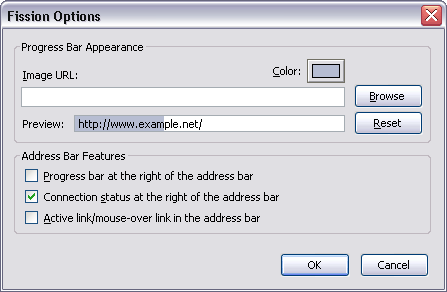 There are more features for further customization like: progress bar at right of address bar, connection status at the right of address bar and active link / mouse hover link in the address bar. Add some Safari style jazz to Firefox with Fission plugin.