Too many opened tabs confuse you or make it difficult for quick identification? FoxTabs can solve this problem in a colorful way. It assigns different color to each tab in Firefox for quick & easy identification. You don't have to mess around with settings of assigning color to each opened tab in Firefox.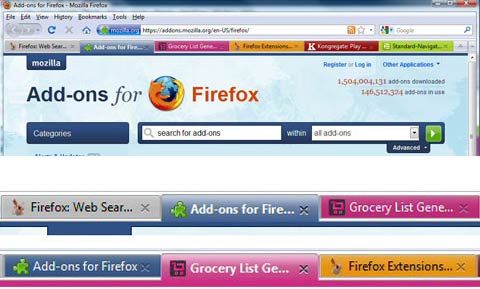 It assigns different color to each tab automatically. Color assignment procedure is done, "… by taking a small screenshot of the website you are currently viewing, and calculating the most commonly used color from that screenshot, it tries to take the 1 essential color from the website and applies it to the tab."
Download Foxtabs extension for your Firefox browser and splash different color on opened tabs in Firefox. With different colors, it makes browsing easy. Coloful look ith easy of use, not bad – what say?