Gmail went through makeover and introduced image icons for basic tasks like archive, spam, delete, move to, labels, more, reply and back. Are image icon buttons too confusing for navigating within Gmail inbox? You can easily switch to older 'text' buttons from new image icon buttons and use Gmail like you have been using for a long time. Gmail has introduced new setting to switch between 'icons' or 'text' setting for button labels.
Change button labels from 'Icons' to 'Text' in Gmail
1. Once you login into Gmail, click on Options button at right side and then click on Settings. This will open Settings page with 'General' tab highlighted.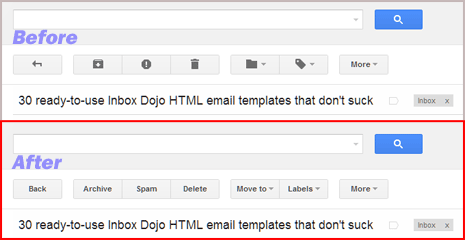 2. Scroll down to 'Button Labels' section and click to select 'text' option (by default 'Icons' option is selected in new Gmail design interface). Then click 'Save Changes' button at the bottom.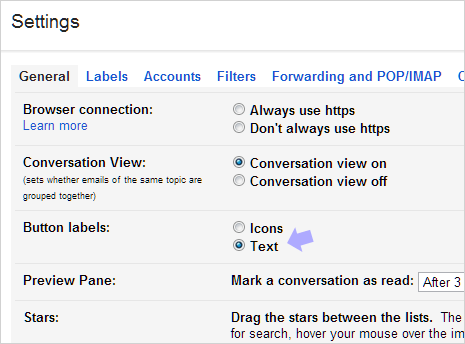 From now on, Gmail inbox will show (older) text only buttons at the top instead of image icon buttons. This for sure make things easy and less confusing for user trying to adapt with new image icon buttons appearing in Gmail inbox. [via Gmail on Google+ ]
However, if you are in love with new (blank) icon buttons – then here is a spicy way to add color to Gmail buttons for better identification and usage (and they just look more awesome with color).