While composing an email in Gmail, we often use auto complete to fill "send to" email IDs. While this is easy, new feature "Contacts List Browser" makes this more easy. While composing an email you can open a pop up window "Contacts browser" to see list of contacts. Click to add any contact from that contacts list to "send to" field of email being composed.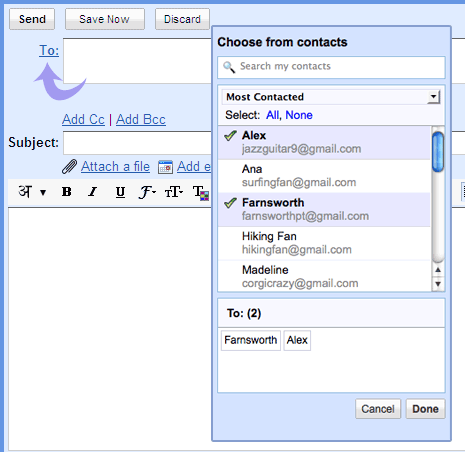 View Contacts list browser while composing email
1. Goto Gmail.com and login into your account.
2. Click Compose Email link on the left.
3. Click To: link in the compose window. (see screenshot above)
4. A new window will popup with list of contacts.
You can click to add specific email IDs or contacts displayed in the list for adding to "send to" field of email message being composed in email. For sure very handy feature while sending emails to specific email IDs – what say?