Wikipedia has loads of content and information to answer most of our questions and queries. Traditionally one would need a computer and internet connection to access Wikipedia. Now get more techno and access Wikipedia from your mobile phone.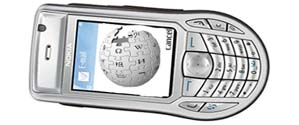 Whether you are travelling or stuck somewhere and want to refer to wikipedia – just point your mobile browser to Wapipedia.org website. It allows you to search Wikipedia articles in mobile friendly format (simple text minus clutter).
It also has a random button to pull Wikipedia articles at random. This can be very handy if your are lost on what to search on wikipedia or for shear timepass.
Checkout Wapipedia from your mobile phone and browse loads of information on Wikipedia from the comfort of your mobile phone.