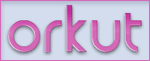 After new privacy options and ability to search Orkut profiles using Google search here comes another new feature for Orkut users. Now you can arrange your photos in different photo albums in your Orkut Profile.
Since now 100 photos can be added in an account, uploading all of them together does not lead to good browsing experience. Instead you can create photo albums for specific events or occasions and upload photos accordingly.
For example, you can have a photo album for your trekking trip, a separate photo album of your relative pics and so on. Here is the simple procedure to create photos albums in Orkut profile:
Login to your Orkut Account.
Click on 'Photos' option on left menu.
Enter the title & descriptions of new album (pic below).
Then start adding photos to that album.

Besides adding photos in separate albums you can also edit to photo appearing at the face of the album folder. So get set and bring some order/sanity for the photos in your Orkut Account. [via – OrkutBlog]